One Minnesota Writer
First Five Fragments for Friday - Groundhog Day Edition
Your weekly offering of writing, art, and conversation prompts.
1. Groundhog Day and Super Bowl Sunday collide this year. Rumor has it that Bill Murray will reprise his Groundhog Day movie role of weatherman Phil Connors in a Jeep commercial to be aired during the Super Bowl game. More about that HERE. How many times do you think that commercial will air?
2. The first Groundhog Day was in 1887 in Punxsutawney, Pennsylvania, home of Punxsutawney Phil. But there are other famous groundhogs: Canadian groundhog Shubencadie Sam who has quite a Twitter following, Staten Island Chuck who once bit former New York City mayor Michael Bloomberg, and General Beauregard Lee who lives outside Atlanta and has a commendation from the National Weather Service. Find out more about all of them HERE.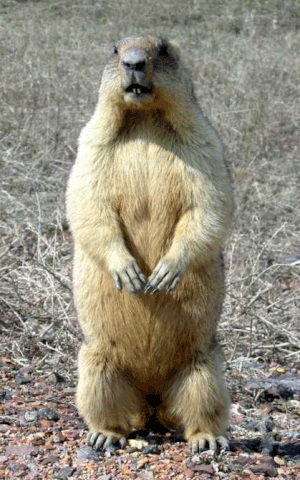 3. A groundhog by any other name....would be a woodchuck. Or a whistle-pig. Why, yes, they do make a whistling sound when threatened. And their pups are sometimes called chucklings.
4. Ground hogs can weigh up to 15 pounds. That's bigger than my mini-dachshund. And they're really just big squirrels. Yes, really. Squirrel family.
5. Groundhogs are mostly herbivorous, so won't compete with you for your buffalo wings during the Super Bowl.
Happy Groundhog Day!